This might be of interest to people running Ubuntu desktops. There is an interesting new tool for managing Apache in Ubuntu, it's already in the repositories for the next release (in October 2008). However, a version for Ubuntu 8.04 LTS is available.
Here's a gratuitous screen shot, taken from the Rapache screenshot gallery: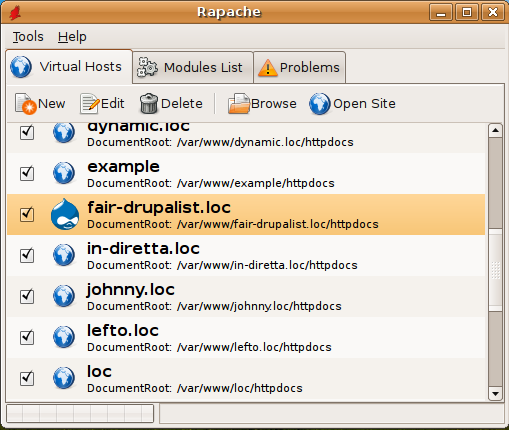 Apparently they're also working on remote management for Ubuntu and Debian servers. The bad news is: this won't work on Fedora/CentOS/RedHat as it's deeply ingrained in TheDebianWay(tm).
To install in Ubuntu 8.04 LTS (Hardy Heron), copy and paste the following arcane commands to the terminal:
Then click Applications -> System tools -> rapache, in Ubuntu, to start the application.