The Insight section on YouTube displays a "HotSpots" graph to show you which points in the vid keep the audience and which ones lose them.
My video has nearly 4000 views and an almost-5 star rating, however the HotSpots graph has always been in the below the average, meaning pretty much that most people do not watch the whole thing... it's only 2:41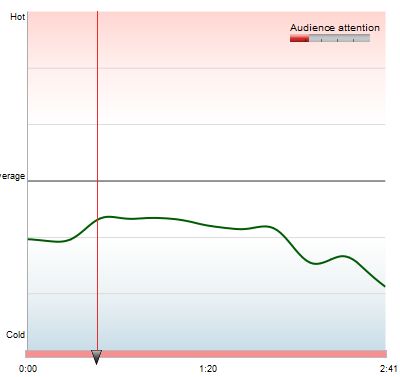 The tail end is interesting, I roll credits, then I have about 15 seconds of recap content after the credits - but looks like a lot of people ditch when the credits are on.
It has been reported lately that the Insight section is not working properly (Discovery is broken), so I wonder if anybody else has seen a HotSpots graph in the above average territory?
I had to replace a copyrighted soundtrack with a YouTube library song, I am curious to see how that may affect the HotSpots...