I woke up today and started my computer (I am one who shuts down at night - anyway it's a good idea with Vista) and all sorts of strange things happened.
Internet Explorer closed itself as soon as the start tabs loaded (some would say that is a good feature); and Firefox displays the wrong icon(s) for the Firebug toolbar buttons (eg Inspect - see image) and does not display graphics, does not display the Web Developer toolbar, does not even give an option for the WD toolbar.
I ran CCleaner and tried two restore points - the IE problem resolved, but I started getting errors on some DLL for Copernic Search, and I could not uninstall Copernic I had to delete it manually.
A few reboots later, and the Firefox issue remains. I tried reinstalling Firefox, checked settings (load graphics is on), uninstalled and reinstalled Firebug and Web Developer. This is how it looks: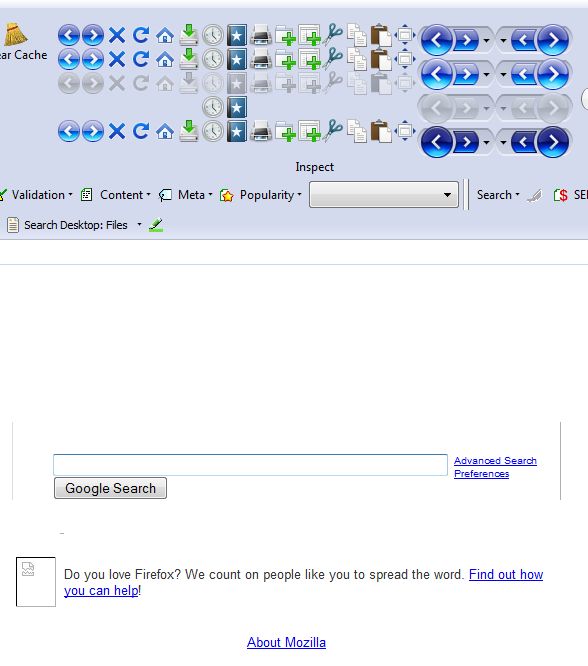 One time I clicked a link in an email and Firefox displayed normally - but I have not been able to replicate it.
The last few things to change:
Today:
Firefox installed an update for Fireshot, I tried disabling and uninstalling it.
Yesterday:
I updated Filezilla
I installed Windows updates (removed by rolling back to restore point(s))